Look out Visitors- Virgin Hotels is opening a new hotel! Features include a casino, pools, bars, lounges, restaurants, nightlife. Enjoy an outside heated pool. Opening on March 24th room rates start at $144-, No resort fees and Free Parking. Combine the Luxury with a Vegas Express Jet Rental or Charter with prices 30% Less Than Pricey Jet Cards & Fractional ownership.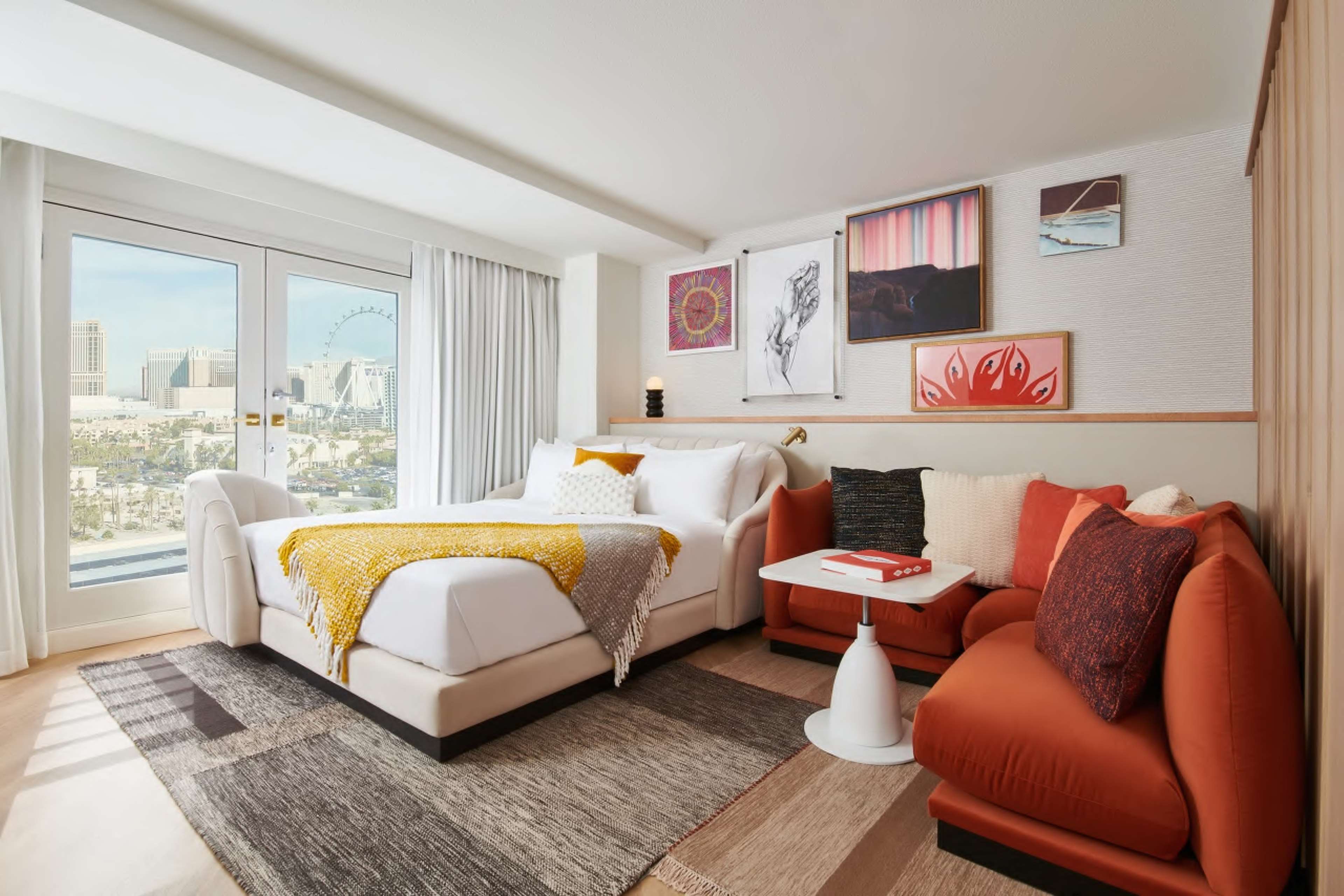 Vegas Express Jet will meet you Planeside!
Enjoy 100% More Peace Of Mind- with our Planeside Boarding, no need to worry about crowded terminals, your safety is on top of our list–security you can trust with our Partners at Bedrock Special Services. Our Protocols include overnight deep cleaning and a full disinfection before your departure. All we ask from you is to wear a mask during the boarding and at the time you arrive—We share the details in you quote. Please contact our Team Members at P.702-720-2449. No need for Credit Cards to secure a detailed quote with multiple aircraft options and price incentives,
Party Jets for Weddings, Meetings and family Vacations
Here are the steps you can take to save money with a Big Jet–it's not complicated:
Let us provide you with a custom quote, call us or e-mail us.
Receive a series of plane types and prices–you pick the best option for you and your guests.
It's perfectly OK to share the costs of your Jet with other family members or new friends.
Use all the seats your have, your options include 4, 6, 8, 10 or 14 seat aircraft
Ask us for special Resort and Wedding packages—one of our Team Members is the Premier Wedding Consultant in the State of NV. We do all the work and negotiate special Resort deals for your special event. From Elope to Big—we make it work. Share your needs e-mail us.
Start your plans for the Fall of 2021
It's the best time of the year to score great deals, before traffic returns to 120% for Sin City. It's time for a deal and we make it work for you. We outperform all other companies. Homebased on the Las Vegas Strip Corridor we are here to introduce you to the new shows and return of "O" at the Bellagio.
____________________________________________________________________
Protecting you
Vegas Express Jet is a Private Jet Technology Portal. Quotes are sourced on behalf of our clients from 50 Plus Alliance Partners. All firms are FAA Part 135 Authorized Charter Operators.
Charter Agreements are issued by the operators with Guaranteed Rates, and Aircraft-Operator Registration Details. Vegas Express Jet is not an indirect flight operator and does not own or operate aircraft. FAA and DOT protocols are followed for your protection. We have the Las Vegas Strip Corridor for 15 plus years.
Ground Services provided by our in-house Concierge and Signature Agency. Benefit from Special Perks such as upgrades and bar and boutique credit. Visit us for Hotel Reservations and Signature Upgrades.
Covid-19 Protocols are followed for you safety and protection.
Updated 09/01/2020 Vegas ExpressJet LLC.